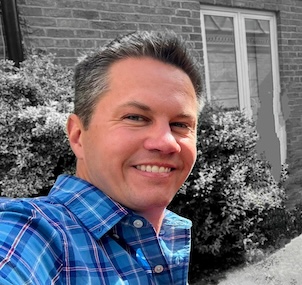 Sean Daniel
Technical Product Manager
Things to do in Vancouver,
BC
Back when I lived in Seattle, my significant other lived in Vancouver and I visited a lot. That allowed me some time to explore the area, and given that lots of folks don't want to spend the time to visit me on Vancouver Island, here is my list of things to do in Vancouver.
Downtown Area / Peninsula
Walk around the sea-wall of Stanley park
Sit on the patio and have food at Milestones in English Bay
Vancouver Aquarium is one of the best in Canada
There is a ton of shopping and stuff on Robsin between Burrard & Howe, and of course the Pacific Centre just north of Georgia (Use maps.live.com and you can see the area)
There is a fancy restaurant called the Stone Grill, if you're looking for some upper class dining, it's under the Grandville bridge on the city side
Gas Town – old part of Vancouver, similar to Pioneer Square in Seattle, but they have a Steam Clock!
Yale Town – upper class neighbourhood with some shops…
You won't want to go past (east of) Main Street on E. Hastings… it's not that safe… if you see bars on the windows of stores, go the other way. J It's probably fine during the day, but it's not really that nice of an area any ways.
South of downtown / Kitsilano area
Walk from Kitsilano beach to Grandville island

Kits beach has volley ball courts
Pass a small maritime museum

Grandville Island – Market/shopping area, can be related to Pike Place market.
Jericho Beach Park – has some amazing views of the city
On Oak St, there is the Vandusen Botanical Garden's if you like Flowers, etc.
There is a ton of shopping on 4th street between Burrard and MacDonald
For Eating, I like the following places
University of British Columbia – On the west of this campus, there are some incredible views of the mountains, especially at the "Point Grey" area
North Vancouver
Capilano Suspension Bridge a suspended bridge, costs money, but pretty cool to do that and the tree-tops thing they have there
One exit to the east, there is a free suspension bridge in Lynn Canyon, and this one is free!
Grouse Mountain, there is tons of stuff to do here in the summer (it's a ski hill in the winter), like zip lining, and mountain climbing etc.